9th August 2021 – Vaccinated Americans and nationals can once again enter Canada. In a hugely significant milestone for both countries that has been a long time coming, and far longer than most would have anticipated at the start of the pandemic, non-essential traffic is once again flowing into Canada. It is expected that the US will reciprocate later this month and allow Canadian visitors back south across the border.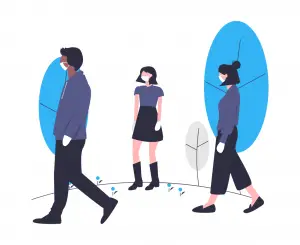 The economic impact of the border closure on non-essential travel has been immense for both countries and in particular those towns and communities that sit alongside or even straddle the border.
As may have been expected, many people seized the opportunity to cross into Canada on the first day of opening, and many border crossings have struggled to cope with the volume of traffic. International Falls border crossing wait times were as long as 7 hours in the early hours of this morning.
Those wishing to cross the border need to be aware of the following:
Travelers must display evidence of a negative Covid test taken within the last 72 hours.
Vaccination details must be entered on the ArriveCAN app or web site and a receipt will be required at the crossing.
Wait times might be long!