July 16th 2020 – Once again the US/Canada border is to remain closed for another month with the Canadian press being informed by government sources earlier this week.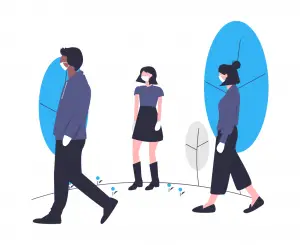 A month or so ago there was optimism, particularly amongst those businesses, not least those involved in tourism, that perhaps August would be the month the border restriction ended, but on the US side of the border the Coronavirus daily new case number is surging.
Recent border crossing numbers had risen noticeably, in part due to some of the relaxation measures put in place to allow 'cut off' off families to re-unite but also as more Canadians returning home after initial lockdown.
Essential cross border traffic rules remain in place.
For more information about COVID-19 visit https://www.who.int/emergencies/diseases/novel-coronavirus-2019/advice-for-public/myth-busters