27th January 2020 – This weekend federal agents released a statement saying that the CBP have seized a huge quantity of counterfeit $1 bills at International Falls, Minnesota. The 'money' was found in a shopping container originating from China.
The unusual denomination of the haul is somewhat of a surprise and the crooks involved might have kept their stash secret if it were in say $20 bills, reducing the size of their fake cash by 20 times!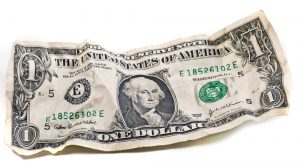 The US secret service confirmed the money was indeed counterfeit and that they had taken possession of it from the CBP. The haul was originally discovered on Dec 14th at an inspection point and had arrived at  International Falls by rail.